Develop Your Next Level Skills
Join Southwest Florida's Lee County Strikers and develop your soccer skills under the guidance of college coaches
Kick-start your soccer season with Lee County Strikers.
The development of players of all ages and abilities is our top priority. We provide a safe, fun, and supportive environment for players to grow and reach their full potential. Whether you're a seasoned baller or a brand-new player, we're here to create an enjoyable experience for everyone involved.
Unlock your child's potential with FGCU coaches.
Give your child the competitive edge they need with our experienced Florida Gulf Coast University coaches. Our staff will help unlock their potential, develop their skills and ensure they have a great soccer experience!
Develop your soccer skills.
Ready to take your soccer game to the next level? Join Lee County Strikers and learn how to play the right way. Our expert coaches will guide you through drills and techniques so you can become a better player in no time.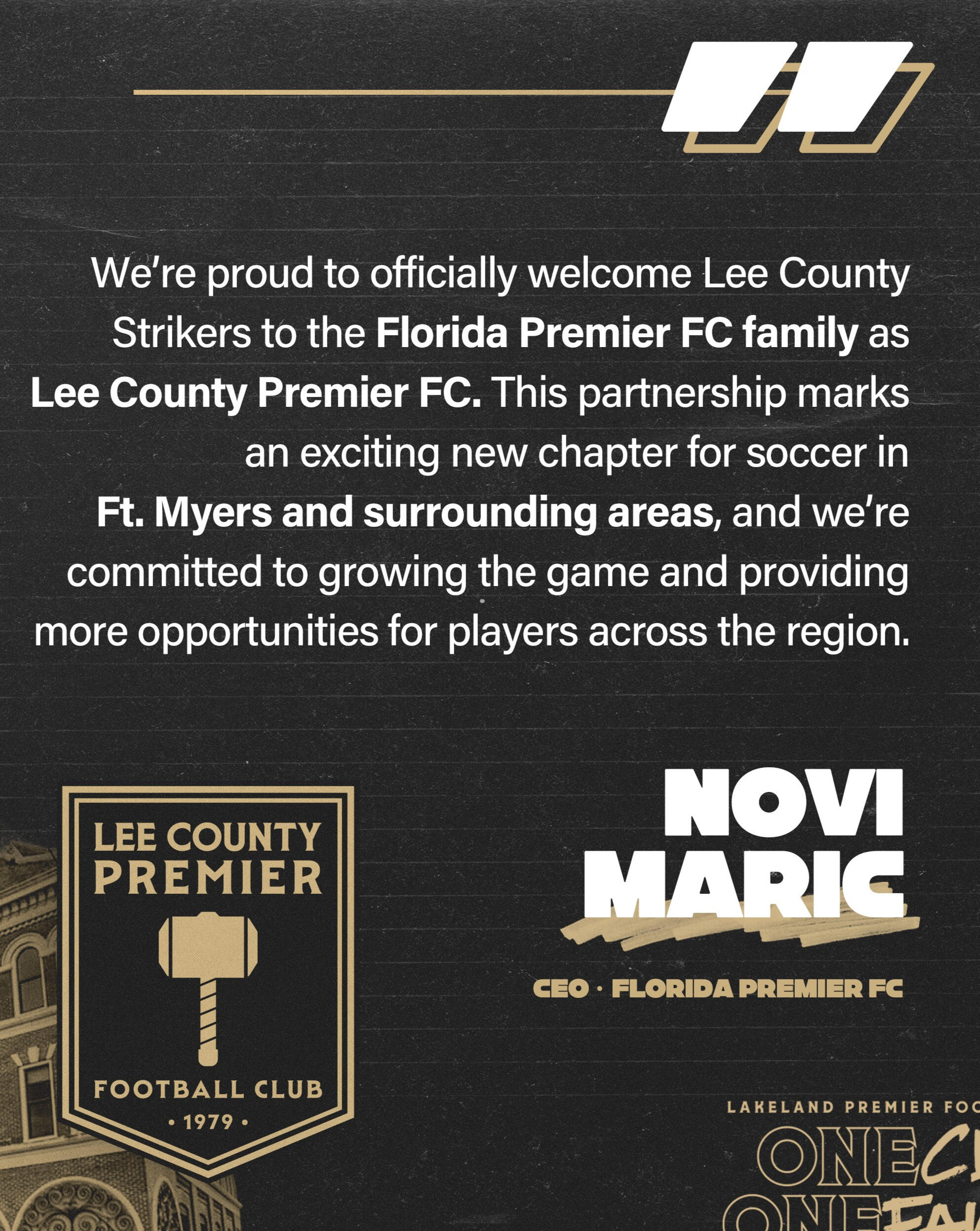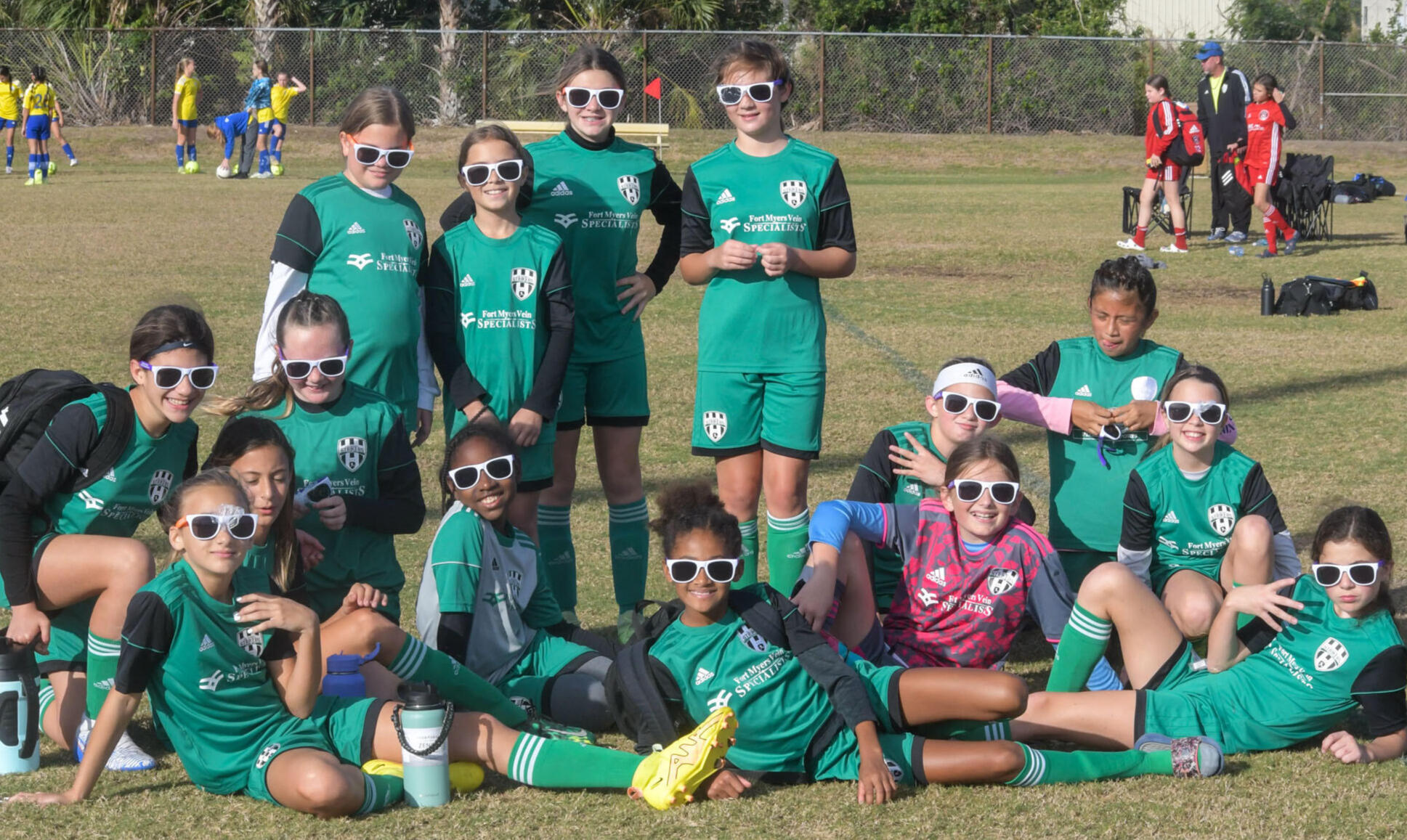 Join your supportive soccer community.
Join a soccer community that values its members and their development. Become part of our dynamic, competitive club and be part of a positive environment focusing on friendship, growth, and success.
Our Corporate Sponsors
We would like to extend our sincere gratitude to our sponsors for their ongoing support. Your contributions have helped us to provide the best possible experience for our players and make a positive impact in the community. Your belief in our mission and vision has not gone unnoticed, and we are truly grateful for your partnership.
Our Individual Sponsors
We would like to extend a heartfelt thank you to our individual sponsors for their unwavering support in these difficult times. Your generosity has allowed us to overcome the challenges posed by Hurricane Ian and find new field space for our rec league program. Your contributions have made a lasting impact on our players and the community, and we are proud to have you as part of our team. We appreciate your commitment to our club and to the sport of soccer, and we look forward to continued success with your support. Thank you again for all that you do.
Developing soccer skills through fun and safe play.
Give your child the opportunity to learn and enjoy the game of soccer in a positive environment. Our program focuses on participation, fun, and teamwork while also helping kids to develop their coordination and skills. Our parent coaches will ensure your child has an enjoyable experience while learning the fundamentals of this great sport.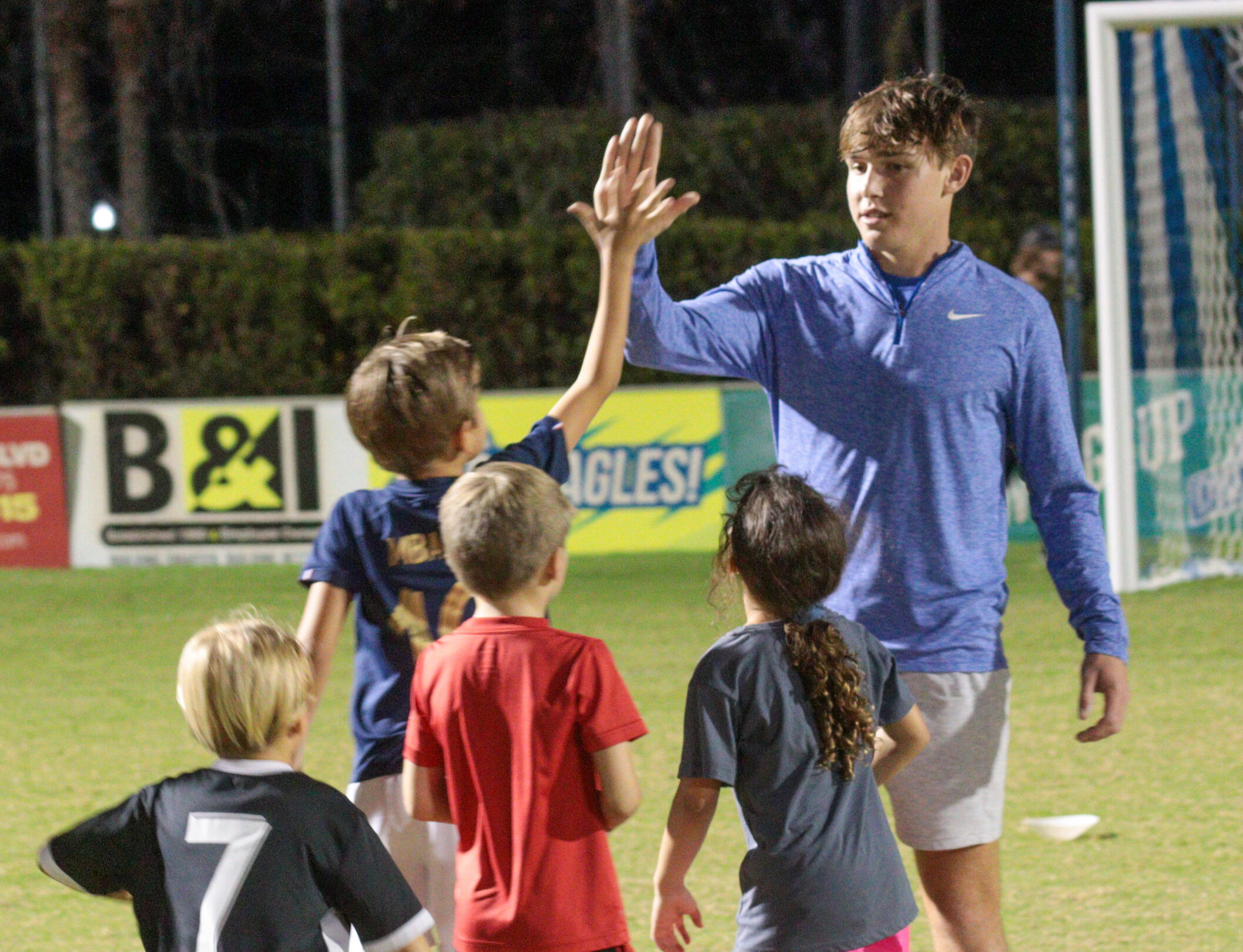 Kick off the spring season on April 5th!
Join us for opening night on April 5th and let your child have a blast with exciting activities and games on the field. It's sure to be a fun-filled evening that your child won't forget!
Instill a love for the game.
Soccer is more than just a sport; it is an experience. Give your child the opportunity to learn, enjoy, and grow their love for the game with Lee County Strikers. With regular practices and games, as well as coaching and instruction, they will develop their coordination, teamwork skills and—most importantly—have fun!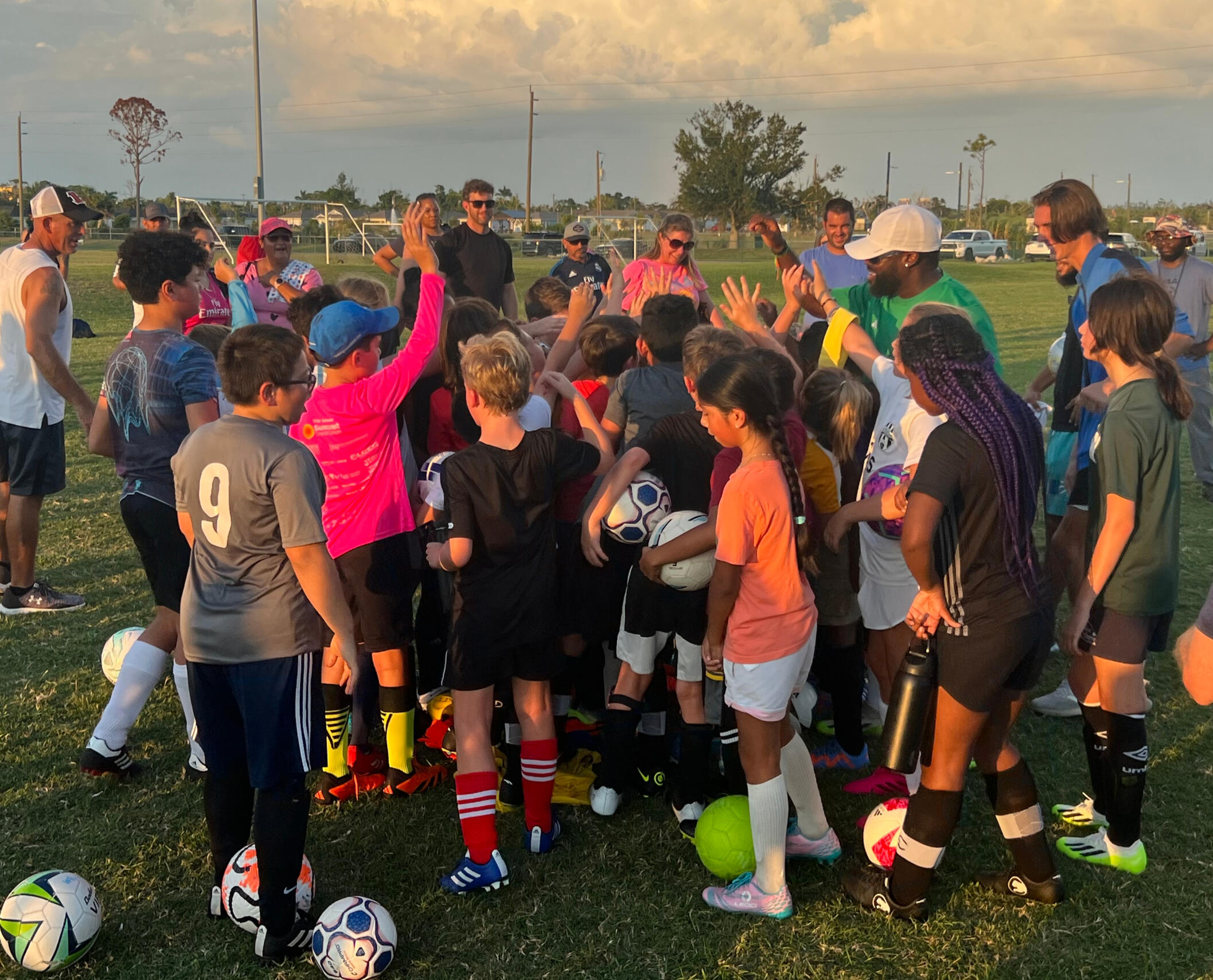 Join your supportive soccer community.
Lee County Strikers is a supportive community that cares about its members. You'll be part of a great environment that promotes fun, friendship, and skill development, from the coaches to the players and everyone involved.
Optimizing Youth Soccer Development: Tailoring Formats for Growth
To optimize the learning process for younger players, it's crucial to tailor the formats based on their physical and cognitive abilities. In simpler terms, we need to create an environment that's just right for their developmental stage.A smaller environment can work wonders in this regard. It allows for more touches, more involvement, and more opportunities to navigate different situations. These elements are critical for young players to build a solid foundation of skills and develop a deeper understanding of the game.Of course, the ultimate goal is to evolve these players to the 11v11 format. But the key is to take it step by step, gradually increasing the complexity and challenge level as they progress. By doing so, we can set them up for long-term success.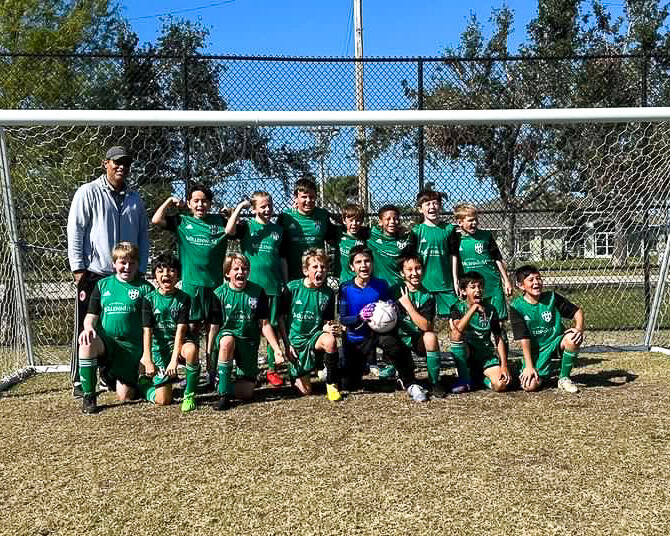 Making an impact
2011 Boys - Coached by Duane Laifang
"These guys have worked so hard and come so far in their skills this season and I'm so proud of them! My son's first official competitive soccer season is done, and it's been intense for him to practice twice a week and have games all weekend, but the commitment and reward at the end were so worth it. I always wondered how soccer families become so invested in giving their weekends and late-night weekdays for practice and travel games but watching your kid learn that hard work and dedication can pay off is a really epic thing."Amber Cebull
U8-U10 (7v7 Format)
In U8-U10 soccer, focusing on ball mastery and introducing simple tactics emphasizing technical ability is critical. This helps young players develop fundamental skills like dribbling, passing, and receiving. By understanding how to apply these skills through tactics, players can build confidence and passion for the game, setting them up for success in the future.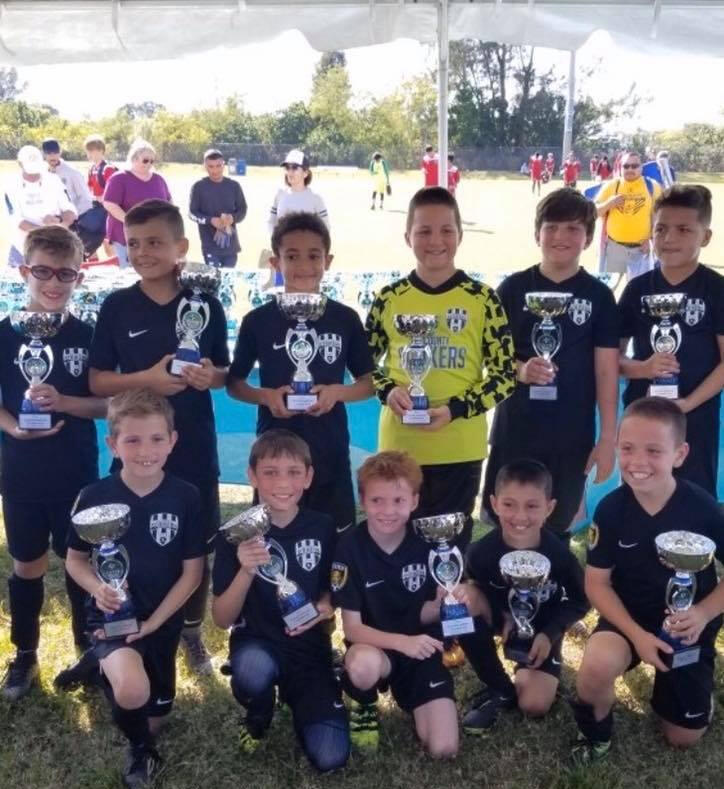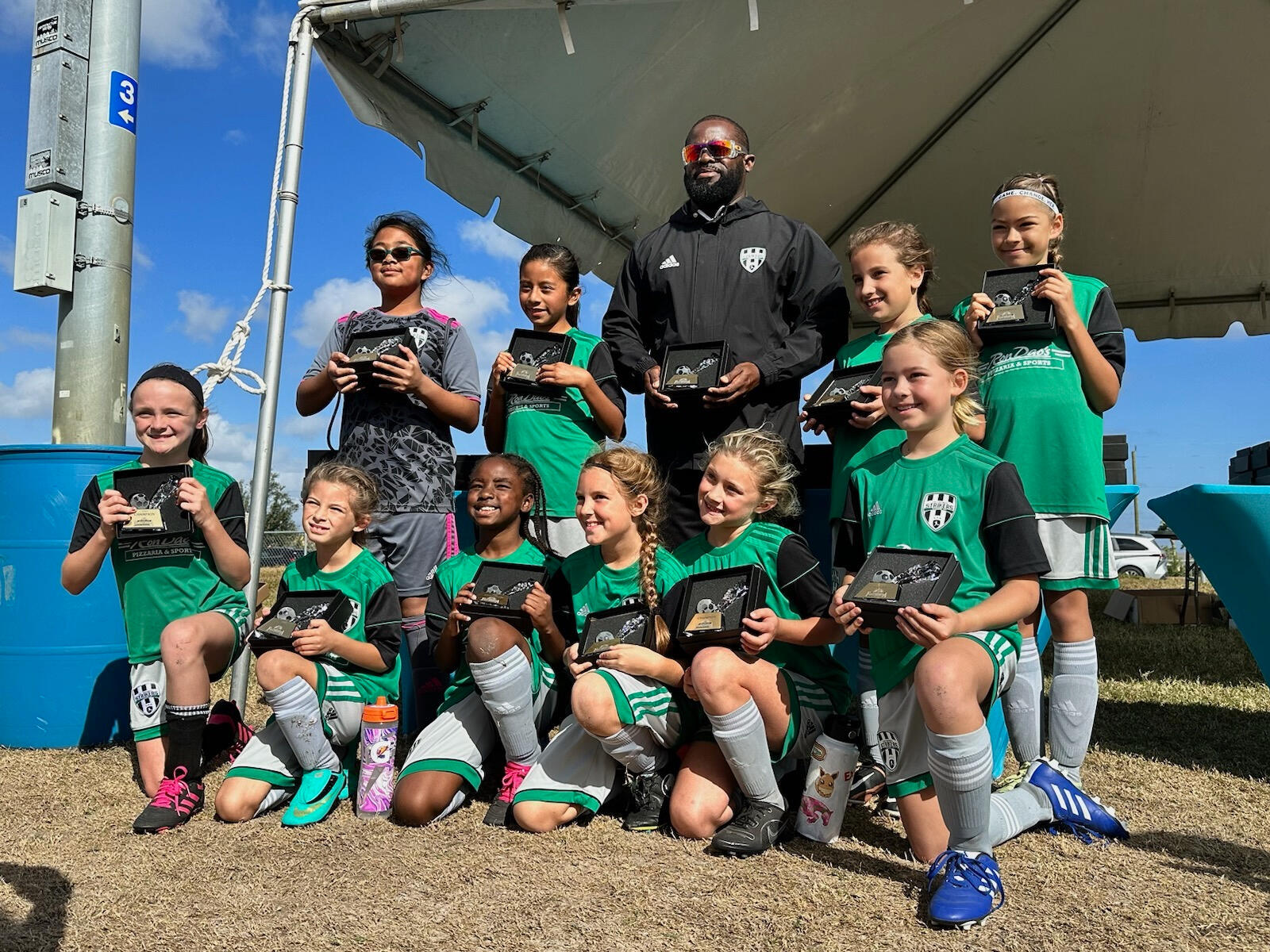 U11-U12 (9v9 Format)
U11-U12 players are a step closer to 11v11. The focus is on applying techniques in various game situations, even under pressure, to develop decision-making skills. This builds confidence, passion, and understanding of their roles within the team. Proper training prepares them for the 11v11 format.
Lee County Strikers Competitive Soccer 2023-2024
U8-U12Tryouts May 1 - May 6Dates to be confirmed for age groups soon
Take your soccer skills to the next level.
As players progress into the Competitive Program, technical ability remains a top priority, but the focus expands to include training in functional and systemic play. Players become more position-specific, with training designed for goalkeepers, defenders, midfielders, and attackers. This more specialized approach helps players better understand their roles on the field and how they fit into the team's overall strategy.Additionally, at this phase of development, we address phases of play and train out of moments in each phase. This approach helps players recognize patterns and understand how to react in different game situations, making them more effective on the field. With a strong emphasis on individual skill development and team tactics, our program helps players become well-rounded athletes who are prepared to compete at the game's highest levels.
Striker Spotlight - Vinny Paluck 05
A Striker from 4 to 18 years old, Vinny Paluck has been a true inspiration for all of us. He embodies all we strive for in our players: heart, desire, coachability, work ethic, and a great team player. As Vinny completes his last Strikers' season and embarks on his college recruiting journey, we are proud to share his highlight video. Please support this remarkable young athlete on his soccer journey!
---
Lee County Strikers Competitive Soccer 2023-2024
U13-U19Tryouts May 1- May 6Dates to be confirmed for age groups soon
Get Elite Soccer Training In SWFL
With experienced coaches and an unwavering commitment to each player, we'll help you reach your maximum soccer potential.
Your Team
Your coaches have the knowledge, skills, and ability to help your child improve their performance, provide guidance and feedback, create a positive and challenging environment, and help to recognize and nurture young talent. They are here because they care and want to share their love of the game.
Jesse Cormier
President
Division 1 Head Coach, 20+ years,
FGCU (current), University of Vermont
All-time wins leader (UVM)
12 MLS Draft picks, 52 players signed professionally
Played professionally, in England (Oxford United) and the USA (Connecticut Wolves)
Philosophy/Methodology academy study (Manchester City, FC Barcelona, Real Madrid, Espanyol, Sporting Gijon, Sheffield United)
Founder/Owner Gulf Coast Futbol Academy (current)
Founder/Owner Vermont Futbol Academy
Executive Director BWP-Burlington, Director of Coaching Nordic Soccer club
USSF B license, Advanced National Diploma
Sheldon "Cip" Cipriani
Director of Coaching
Florida Gulf Coast University - Associate Head Coach
Former USL Professional Coach at VSI Tampa FC
Former VSI U-23 Team Head Coach
Former PDL Head Coach
Former Florida Rush Development Academy Director
2015 ASUN Conference and Tournament Champion
2015 NCAA D-1 Tournament Appearance
Former PDL Coach at Ocala Stampede
Former Member of the Trinidad and Tobago Senior Men's National Team
FYSA Instructional Staff
Former Professional Player
USSF 'A' Licensed Coach.
Andre Nesfield
Asst Director of Coaching
'Coach Dre' started with the Strikers in 2010 and is our Assistant Director of Coaching and the Girl's Program leader. With his strong personality and quality leadership, Coach Dre emphasizes teamwork, unity, and an attacking philosophy that his teams have enjoyed for over a decade. He has achieved many tournament titles, including State Championships, to his trophy case. Still, his main focus is to challenge every Striker player to fulfill their potential and work towards becoming the best version of themselves. This process was achieved in over twenty of 'Dre' coached players playing collegiately and professionally; he also represented his country and is the all-time record goal scorer for his College.Teams: 2005 Boys, 2013 Boys, 2013/2014 Girls
Basil Spaulding
Coach Basil grew up playing soccer in Jamaica. 4-year varsity player for Oracabessa High School in Jamaica. Played for the U16 Jamaica National Team.
Played Division II in Jamaica for Star Cosmos. Played with Genesis semi-pro in Haitian Cup 2001- 2006.Competitive Head Coach in SWFL since 2010Teams: 2009 Boys, 2006 Girls
Tye Cole
Tye grew up outside of Nashville, TN playing NCAA soccer with Lee University (3rd Nationally) and later with Belmont University. Upon moving to SW Florida in the late 90's, Tye launched his coaching career in 1999 at the grassroots level. Teams under his direction would reach achievements including several state titles, US Regional Champions, and a National Final-Four appearance. In 2016, Tye served as Head Coach of Palm City FC, a semi-professional team in the WPSL. Subsequently, in 2017, Tye was recruited by the New York Red Bulls to train, coach, and scout within their Academy System covering New York and New Jersey. Tye also served as a staff coach within Florida's Olympic Development Program (ODP). Tye has a USC Premier License, USC Director of Coaching license, USSF C, and a Bachelor's degree in Theology.Team: 2011 Girls
Peter Thomas
Peter is one of Strikers' longest-serving coaches and has been a fixture on the SWFL soccer scene since 2010 holding many roles within the Strikers' organization, including Director of Academy Soccer. Peter is a native of Liverpool, UK, and has been involved in soccer for 40+ years as a player and coach. He holds a USSF C License and is a full-time Assistant Coach with the FGCU Men's Soccer team.Team: 2008 Boys
Duane Laifang
Playing experience:
Fatima College, Trinidad
Wheeling Jesuit College, Wheeling, WVCoaching Experience:
2006-2010 Northern Kentucky Klass Lightning
2010-2012 Northern Kentucky United Kings Academy
2012-2016 Assistant Coach Beechwood High School, Northern Kentucky
2017-present Lee County StrikersTeams: 2011, 2012 Boys
Wyatt Kistner
GK Director
-Current FGCU Starting Goalkeeper
Director of Goalkeeping - Strikers
-United Soccer Coaches Goalkeeping Diploma Level 1 & 2
-USL 2 Goalkeeping Experience
-6+ years of Travel and ECNL Goalkeeper Coaching Experience
Phanos Lazarides
- Former FGCU Men's Soccer Captain
- FGCU Student / Athlete Alumni
- U.S Federation Online Grassroots Soccer Licenses
- Former youth soccer coach at Liverpool Academies in Cyprus
- Certified Personal Trainer
- Former Cyprus National Team Player (U15,U17,U19)Teams: 2007, 2010 Boys
Yakhyo Yakubov
Yakhyo was born in Tashkent, Uzbekistan. He grew up playing soccer for Tekstilshchik Tashkent FK at the youth level. Yakhyo moved to Fort Myers in 2003. In 2017 he started coaching at the recreation level. Has been with Lee County Strikers for the past five years.
-USSF grassroots licenseTeam: 2014 Boys
Welcome coach Phanos Lazarides!
Be sure to welcome Phanos to the team when you see him. Phanos has had a massive impact on the FGCU soccer program. As a past captain and recent graduate, he is embarking on the next phase of his soccer journey. Phanos specializes in Sports Science and Athlete Performance and excels in building team unity. Phanos will coach the 2007 Boys and the 2010 Boys.
Strikers Summer Camps
Join us for a fun-filled learning experience that will take your game to the next level!
Our Camps
Lee County Strikers Camps are all about learning through play. Our philosophy is to improve each player's skill level while having fun. Here's what you can expect:☆ Players of all skill levels welcome: beginner, intermediate, and advanced.☆ Fun training methods to enhance players' understanding of the game.☆ Emphasis on ball mastery, attacking with speed, striking, and finishing.☆ Train under pressure to improve decision-making and speed of play.☆ Help improve 1v1 abilities.☆ Small-group attacking and defending principles taught; 2v1, 2v2, 3v2, 3v3, and other scenarios.☆ Location: Kelly Road Soccer Complex
Camp 1 - All Welcome
Ages: 5-17 Boys and GirlsPrice: $150Dates: 6/12 - 6/16Hours: 9-12 pm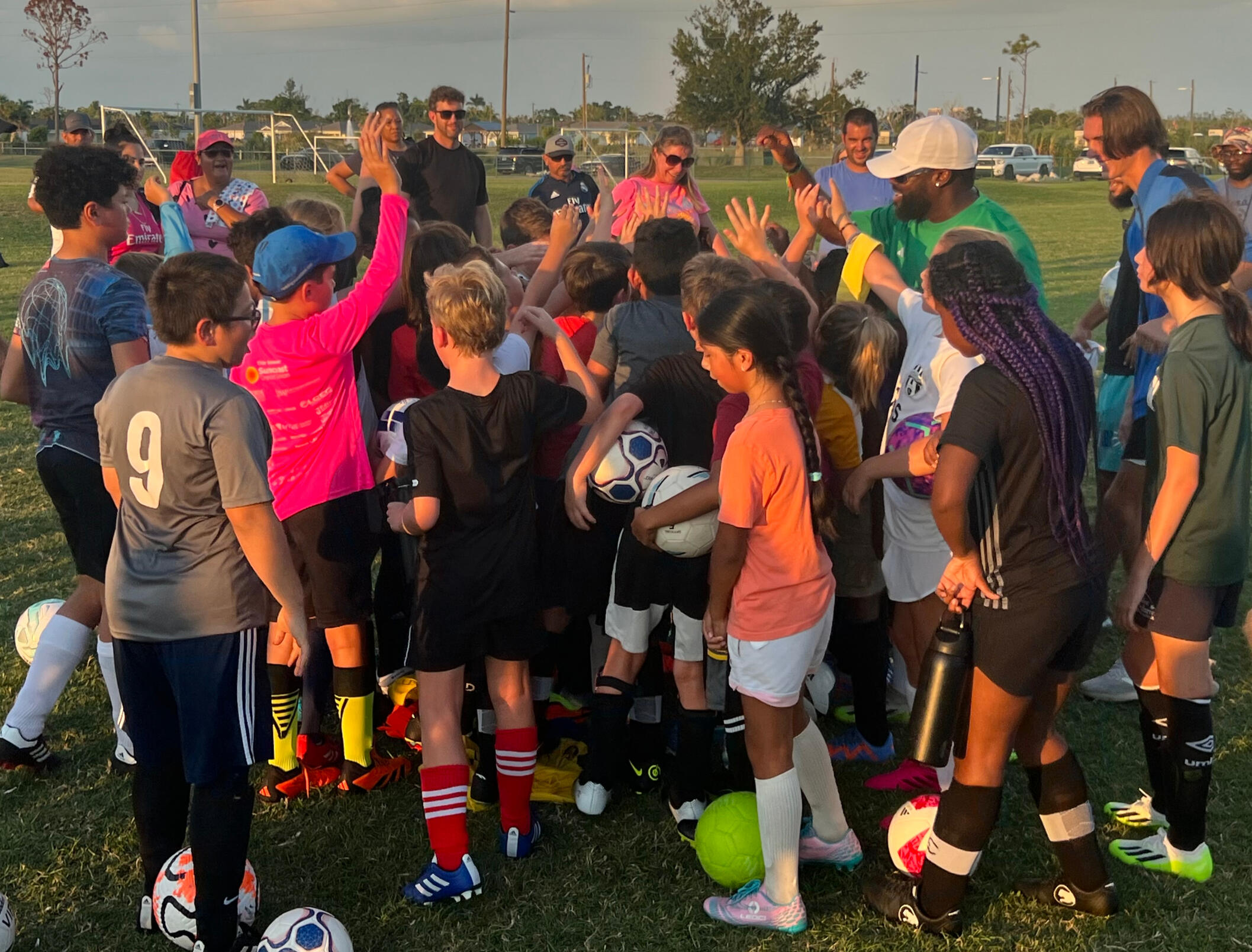 Camp 2- Competitive
Ages: 11-17 Boys and GirlsPrice: $175Dates: 6/26 - 6/30Hours: 9-12 pm